Permanent Corrosion Protection
Spray Directly to Surface Rust
Carbon Steel Surface Treatment for Permanent Corrosion Protection
EonCoat is the only patented, spray-applied carbon steel treatment that permanently prevents corrosion and offers a 30-year warranty. Today, most rust prevention treatments on the market lay on top of carbon steel. EonCoat has solved the rust problem, and that is why we are both different and better. EonCoat bonds to the carbon steel with one layer and then re-inforces that protection with a layer of chemically-bonded phosphate ceramic.
Our Research and Development Team specifically engineered EonCoat to be safe for both the environment and the applicators in the field. EonCoat is an inorganic, water-based coating. As a result, our products have NO VOCs, NO HAPs, NO toxins, and No odor.
EonCoat has two parts – Part A and Part B. It's easy to remember because one is an Acid and the other is a Base. When the two parts meet in a dual-component spray gun or high-pressure plural pump and reach the carbon steel, a chemical bond occurs. The bonded EonCoat will be dry-to-the-touch in 5 minutes and air-cured in 15 minutes. 
Both the Equipment Selection and Application Process are straightforward. We even have a checklist you can download and print to make it easy for the applicator in the field. In addition, we have numerous YouTube videos that are helpful. Finally, if you need live-via-video or on-site technical support, we offer those things also.
We have global customers in unique industries. Some of our most significant users are petro and chemical storage tanks, offshore platforms, and pipelines – to name a few. NASA did extensive testing with our product in one of the harshest environments for carbon steel. You can read all about it and see the result photos. As we like to say – a good picture is worth an 82-page report. Chevron also tested EonCoat and has excellent things to say about EonCoat. Our results speak for themselves, and we always welcome the opportunity to talk directly with you.
What do others think of EonCoat?
---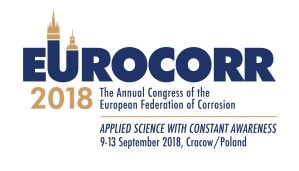 Chevron wrote a paper after extensive research titled "Chevron's Use of EonCoat To Prevent Corrosion On Steel" & Presented it In EuroCorr 2018.
Watch Video