Different Application Methods
---
EonCoat is a plural component system that needs to be applied at a 1:1 ratio. We lovingly refer to our components Part A and Part B. The ratio application makes the necessary equipment unique.
For high-volume applications, we recommend the use of a high-pressure plural pump with stainless steel lowers. EonCoat reacts chemically to carbon steel and makes the stainless steel lowers important. We define high volume as large projects like storage tanks, pipelines, structural steel, or offshore platforms (just to name a few).
For this high-volume setup, EonCoat is sold by gallon, in 9-gallon kits (4.5 gallons of Part A and 4.5 gallons of Part B).
NOTE: Attempting to use carbon steel lowers with EonCoat will cause your equipment to fail.
The second application method is the dual component cartridge spray gun. This method is ideal for small or touch-up jobs. The price point is significantly less and many applicators who have used other products find this method very easy to apply.
For the smaller, spray gun method, EonCoat products are sold in 600 ml (300 ml Part A and 300 ml Part B) cartridges.
To learn more, you may click the "Download Guide" buttons below.  Additionally, we have linked some of our most popular YouTube videos so you can see the process.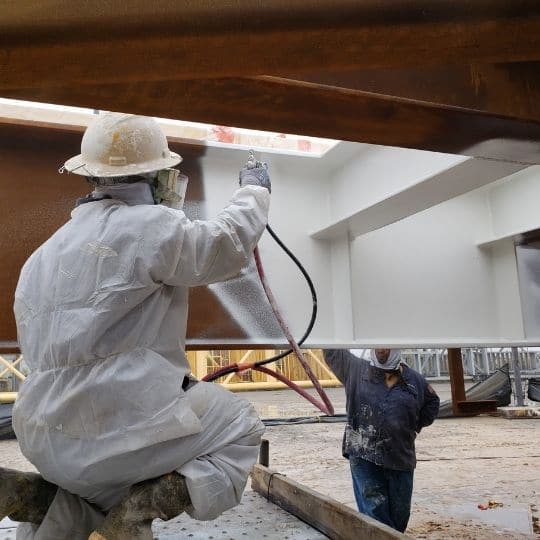 High-Pressure Plural Pump w/ SS Lowers
This setup is meant for high-volume applications like storage tanks, steel structures, pipelines, and more. Click the button below to download to Equipment Specification Guide for this setup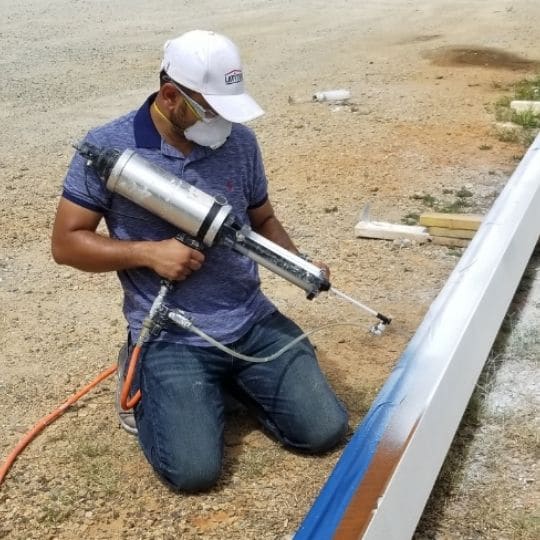 Dual Component Cartridge Spray Gun 
This setup is meant for low-volume applications like touch-ups, small equipment, demonstrations, etc… Click Button Below to Download Equipment Specification Guide for this setup 
Setting Up a High-Pressure Plural Pump with EonCoat. 
---
Setting Up a Dual Component Cartridge Spray Gun with EonCoat.
---