Leading the Change in the Protective Coatings Industry
How it all Started
During the 1990s, Argonne National Laboratory/University of Chicago developed Chemically bonded phosphate ceramics (CBPCs) to be a long-term (thousands of years) binder for radioactive and hazardous wastes. The ceramics had mostly nuclear plant and military applications until serial entrepreneur Tony Collins read Dr. Arun Wagh's book, "Chemically Bonded Phosphate Ceramics." Tony contracted with Argonne, directing the research toward commercial applications while purchasing its commercial technology rights. The ongoing research led to the creation of EonCoat.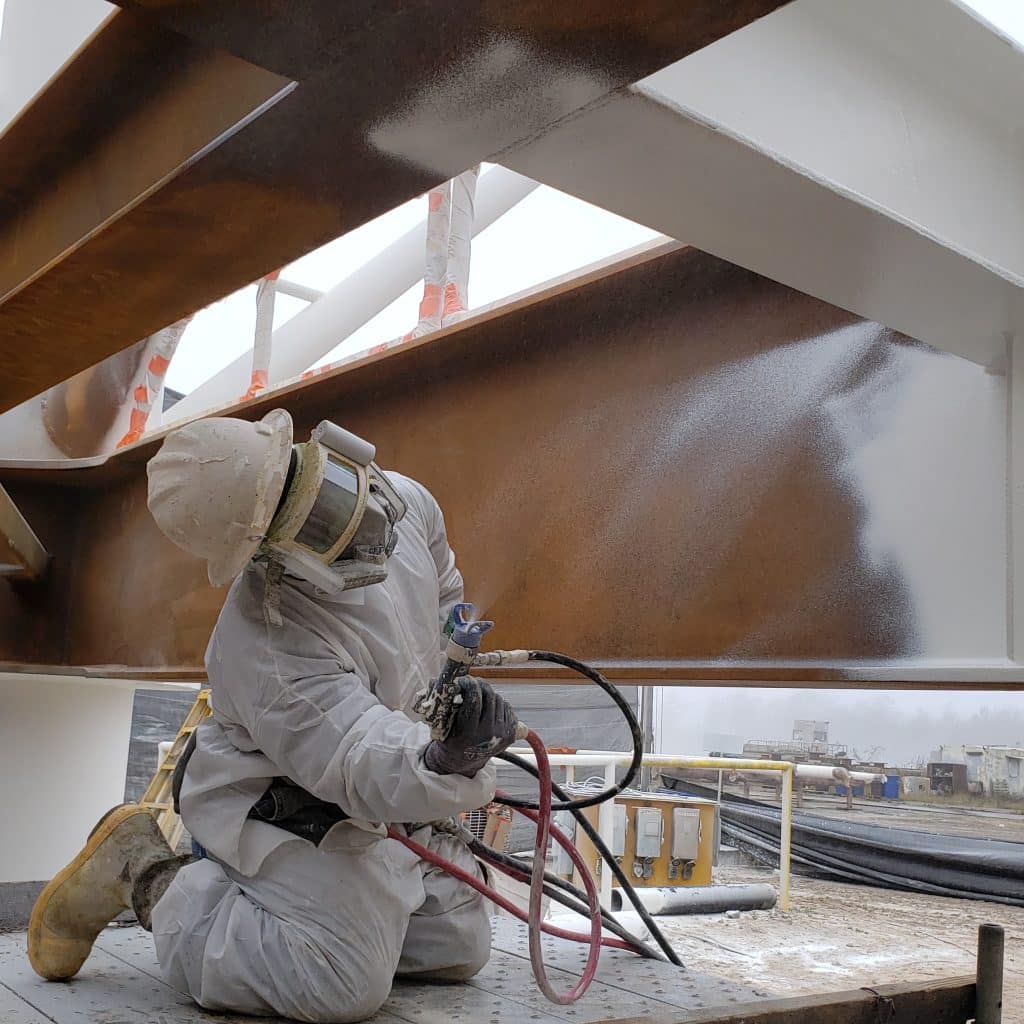 Where are we now?
EonCoat is headquartered in Fuquay-Varina, North Carolina. EonCoat is a corrosion prevention technology company, not a paint merchant. We manufacture and sell the patented EonCoat® anti-corrosive coating to large industrial customers and distributors throughout the world. The company is focused on preventing corrosion on a global scale, and the company works with corporations and distributors worldwide.
EonCoat's Leadership Team
"The worst sale we could ever make is one that doesn't meet the customer's needs."
Tony Collins
Founder and Chief Executive Officer of EonCoat, LLC
Our Mission
Our reason for being here is to permanently end corrosion safely and with respect for our environment.
In Pursuit of our Goals, we Will Follow These Guidelines
Why Choose EonCoat?
Trust
EonCoat has more than 20 third-party tests that validate the performance, longevity, self-healing, and cost-benefit analysis of EonCoat to permanently stop corrosion on carbon steel assets. Customer confidence shows in listing EonCoat in their safety specifications. The volume of repeat customers entrusting us with their assets confirms everything.
Quality
Quality is foundational at EonCoat. It starts with first impressions, builds into a relationship, and continues until the product is applied successfully to the customer's asset. The relentless pursuit of quality has EonCoat manufacturing its product in its secure facility with management oversight. This persistent focus on quality has brought forth EonCoat's turnkey application services.
Innovation
EonCoat fosters an environment where learning, innovation, and growth occur daily. Since its inception, EonCoat's team of scientists has invented and patented new products because of customer demand for more dynamic corrosion protection products. We continue to have more products in Research and Development. At EonCoat, we innovate for a better world.
EonCoat Accomplishments
Many groups have tested EonCoat over the years. The testing has resulted in global use and many awards. Below are a few:
NASA's Technology Evaluation for Environmental Risk Mitigation proved EonCoat to be one of the world's best corrosion protection coatings. For more information on that study click here.
Columbia Analytical Services confirms our coatings have no NO VOCs, NO HAPs, no toxins, and no odor.
UL testing confirms – no flash point and zero flame spread rating.
Weldon Laboratories, Inc. confirms that EonCoat has 19% Ductility, more than sufficient for all steel.
EuroCorr 2018 said, "the future of corrosion protection has changed." Watch the video here.
Chevron wrote a paper after extensive research titled "Chevron's Use of EonCoat® To Prevent Corrosion On Steel."
BuildingGreen listed us in their "Top 10 Green Building Products of 2012."
In 2015, EonCoat received the prestigious "NACE Corrosion Innovation of the Year Award."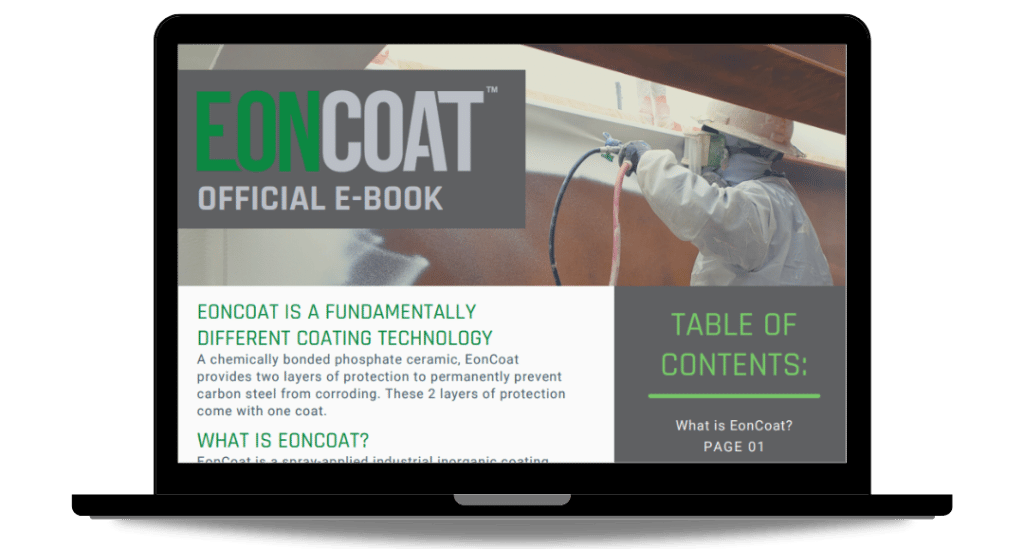 Download our Free E-Book and Crash Course!
Do you want to become an expert on all things EonCoat? Download our Free E-Book and Crash Course to learn how EonCoat will save you time and money while permanently protecting your carbon steel assets from corrosion. You will receive one email daily over the course of five days, making it easy to learn at your own pace.
In this Free E-Book and Crash Course, you'll learn:
How EonCoat works.
How safe is EonCoat?
What are the cost benefits of Eoncoat?
Who is currently using EonCoat?
How is EonCoat Applied?
Are you ready to speak with a Corrosion Expert?
Get in touch!