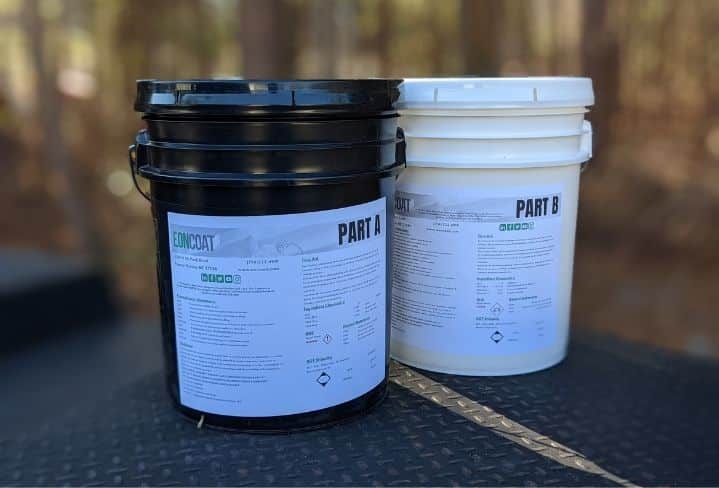 ---
A new and incredibly effective way to protect steel from corrosion. Our breakthrough product and the foundation to all our products. EonCoat is a 2 Component System applied in a 1:1 ratio. This inorganic water-based coating is inflammable and has no VOCs or toxins. These features make this coating environmentally friendly and safe to use in confined spaces. To learn more about the science & technology of the product. Click here.
What does EonCoat do for you?
In addition to providing corrosion protection for the life of your asset, EonCoat will shorten turnaround times and reduce labor costs. You don't have to hold the blast. EonCoat can be applied directly to surface rust. If it rains in the middle of the blast contractors can keep working. No more starting over to reblast the surface. The cure time of 15 minutes means no waiting for paint to dry. The 25 mils we recommend can be applied in a single coat. A topcoat for appearance can be applied immediately.
Your assets will have less maintenance and downtime because EonCoat protects longer than any polymer possibly could.
Less expensive to apply, safer for the people, better for the environment, and extremely long life.
---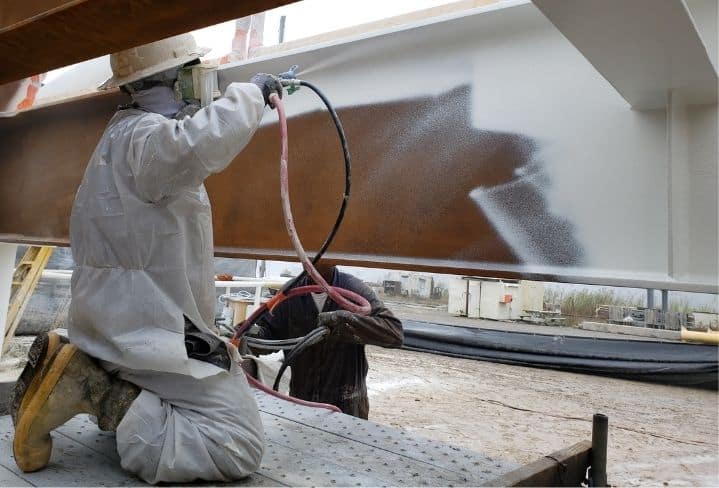 ---
What can EonCoat be applied to?
Any carbon steel structure that has been sandblasted to a NACE 3 / SSPC-SP 6 specification. Some of the common steel structures you can apply EonCoat to are:
Oil Storage Tanks (Exterior)
Chemical Storage Tanks (Exterior)
Natural Gas Pipelines
Marine Platforms
Industrial Equipment
Water Pipelines
Much More.
---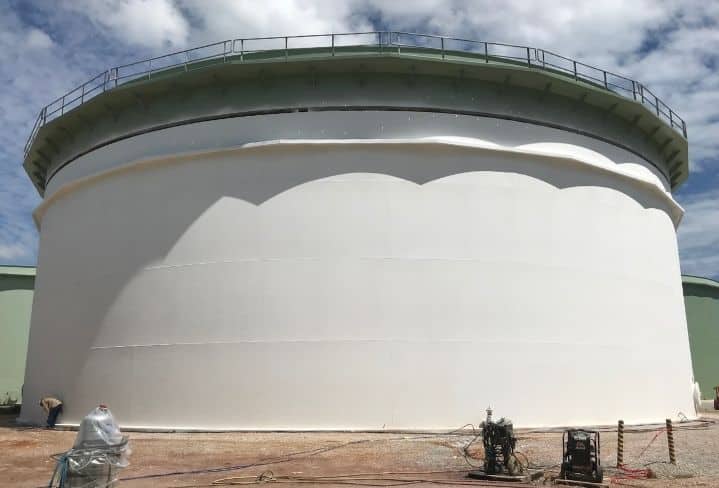 ---
Equipment needed to spray EonCoat Corrosion Protection
EonCoat is a two-component coating applied at a 1:1 ratio through a plural pump with stainless lowers. A dual component pump can be rented or purchased through your nearest Graco Distributor. We have also worked closely with Cosmostar & their plural system pumps. EonCoat also maintains several pumps to support our customer base when needed. If you would like more information on this please contact us.
---