EonCoat Field Application Services
Leverage the Team of EonCoat Experts
EonCoat Field Application Services – we show up ready to work.
For those times when your carbon steel asset is too large or the volume is too great to ship, the EonCoat team will arrive at your work site and manage the entire project from start to finish. From surface preparation to a topcoat, we bring the expertise, experience, and all the necessary tools. You'll receive quality control information as part of your daily briefings. The only thing we leave behind is your carbon steel asset, permanently protected from corrosion.
On-Time
We arrive on time and with our sleeves rolled up ready to work.
On Your Asset
We bring application expertise and experience to maximize the product and reduce waste.
On Budget
We work diligently to provide you with a thorough quote before work begins.
Are you ready to let EonCoat do the heavy lifting for you?
EonCoat Field Services –Your "Employee of the Month"
When you select EonCoat's Field Application Services, we'll show up at your site ready to work, while observing your work's safety and culture standards. We'll handle every step of the project –from surface preparation to cleanup. Daily briefings will feel like a Kanban board as you watch the project unfold at an amazing pace. When we finish, you'll be left with protected carbon steel assets while wondering why you didn't do this earlier.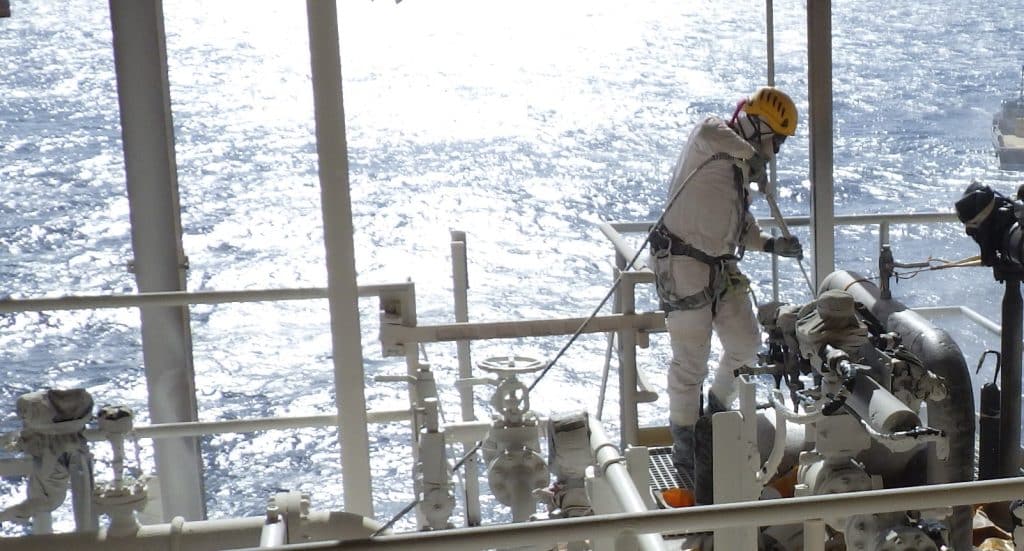 Too Big?
No such thing! Nothing is too big for EonCoat's Field Application Services.
Too Complex?
That doesn't exist. Our engineers, chemists, and application experts work collaboratively to problem solve.
Too Many?
That's not in our vocabulary! We'll manage the entire project for you.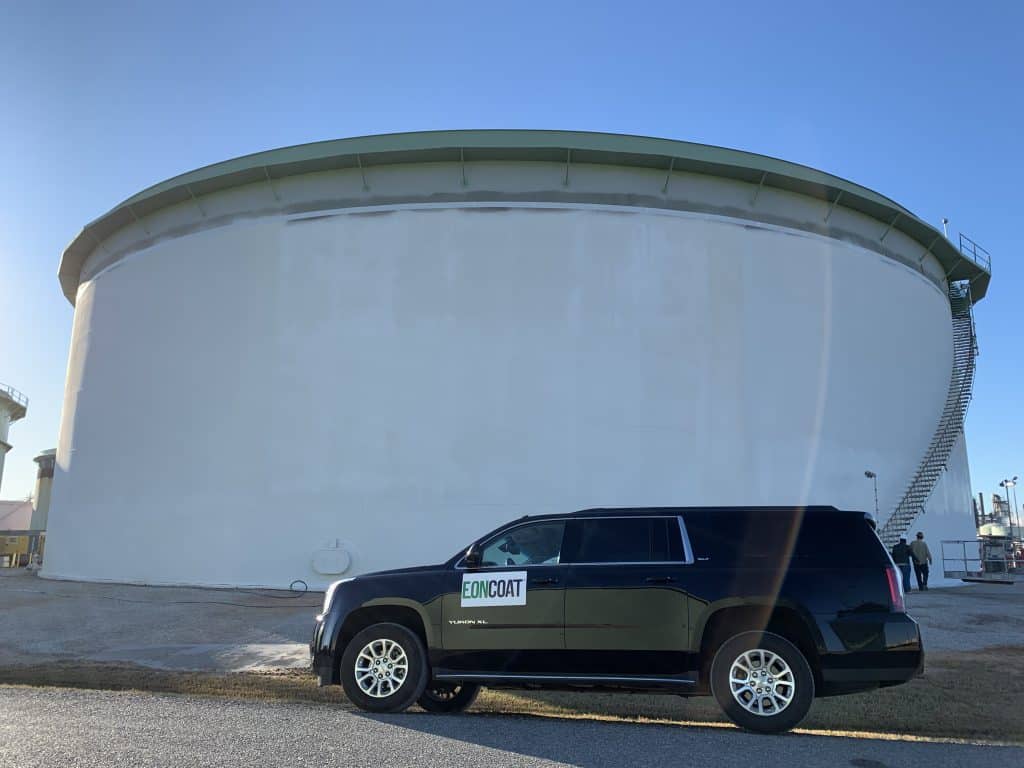 Why choose EonCoat Field Application Services?
Because EonCoat commits to you:
We will arrive on time to start the project.
We will manage surface preparation.
We will verify your asset is ready for your EonCoat application.
We will manage and document quality control measures through each milestone.
We will provide you with daily updates.
We will observe your corporate safety and cultural standards.
We will clean up when the job is done.
Are you ready to save time and money?
Are You Ready to Simplify Corrosion Protection?
When you select EonCoat's Field Application Services, you're planning for permanent corrosion protection. Whether it's a first-time trial of EonCoat or you're a returning customer, Field Application Services simplifies corrosion protection. As a result, you save time and money by eliminating learning curves, avoiding equipment purchases, and keeping your staff focused on your goals instead of learning new equipment.
We provide surface preparation, application, and quality control that meets EonCoat specifications.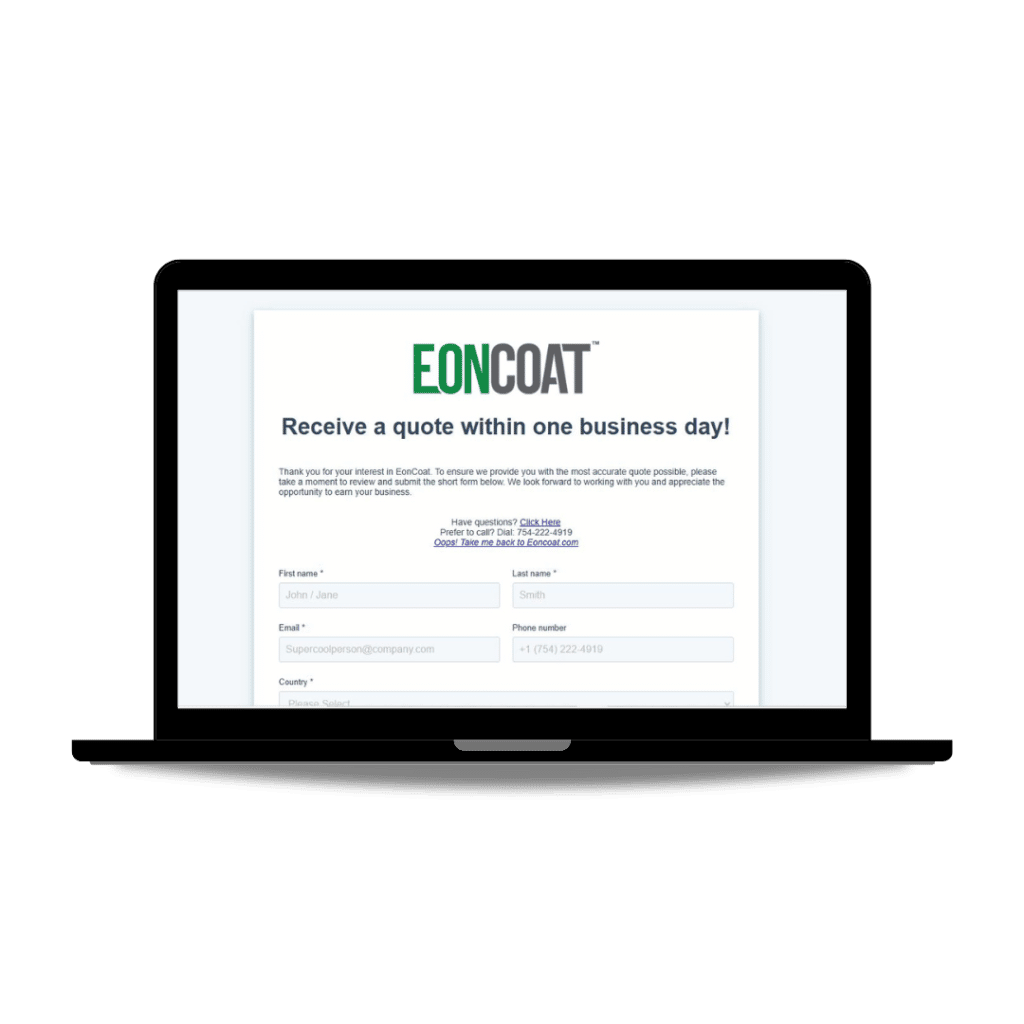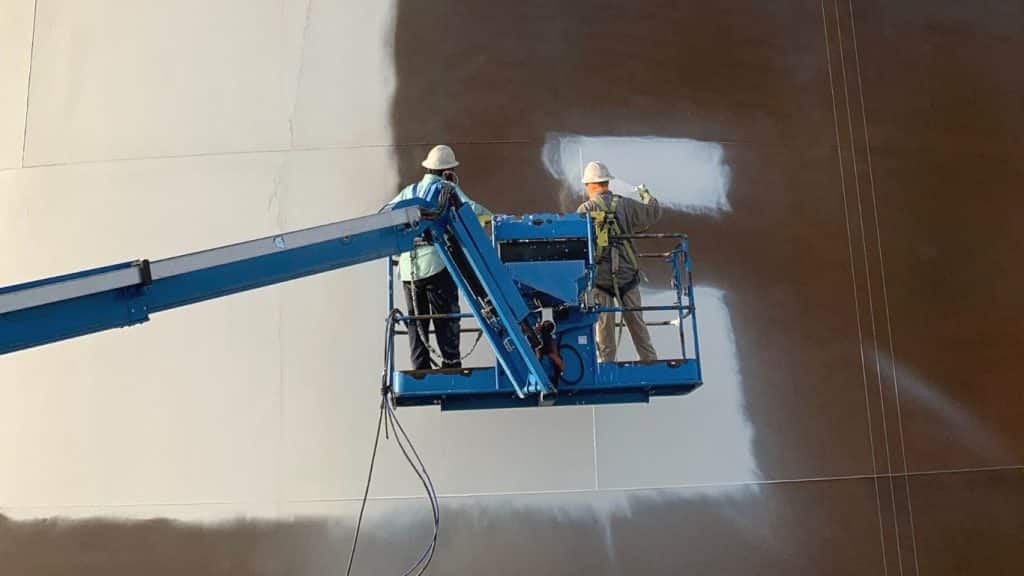 From start to finish, we're in your corner.
Your Success is EonCoat's Success
You want corrosion protection but prefer to avoid purchasing equipment, training your staff and watching the learning curve. Instead, let the EonCoat team arrive at your worksite and handle everything for you. EonCoat's definition of everything is, well, everything. Our extensive experience enables us to have the expertise to apply EonCoat under challenging environments and still have success. Your success is our success.
What are you waiting for?
Let EonCoat do all the work.
Your journey to effortless corrosion protection begins by requesting a quote. Your Corrosion Expert will ensure that the project runs on time and within the budget. Don't delay. Start today.
Do you need help determining if our EonCoat Field Application Service is the best option for your carbon steel asset?
Speak with a Corrosion Expert today!