An alternative to repairing and replacing tank bottoms. EonCoat Weldable Coating enables welding steel without damaging the coating. Tank bottoms have long been unprotected because polymers burn if you weld and Cathodic Protection is not very effective as primary protection on a large metal substrate with no barrier. To learn more read this blog or Watch this video we made when the product first came out.
---
In the video, we called it Weldable Primer but we later changed the name to EonCoat Weldable Coating because it's a one-coat system. 
---
WHY USE EONCOAT WELDABLE COATING FOR CORROSION PROTECTION
EonCoat Weldable Coating offers equivalent corrosion protection to EonCoat Corrosion Protection Coating. A little magic by our scientists enables welding directly through the coating or on the backside of coated steel without damaging the coating. See the image below. The coating is rated at 600°C (1112°F). This coating is applied just like EonCoat Corrosion Protection Coating. A dual component pump or equivalent at a 1:1 ratio. Cure time is just under 15 minutes.
---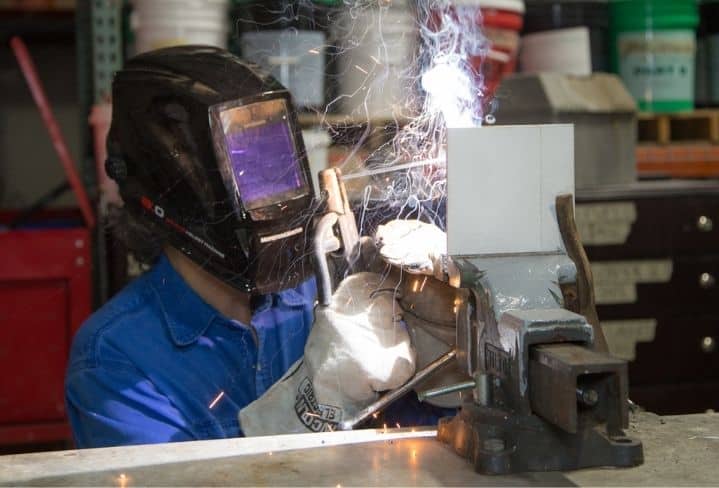 ---
WHAT IS EONCOAT WELDABLE COATING USED FOR?
Carbon Steel assets that require welding during assembly. One Ideal application is tank bottoms.
---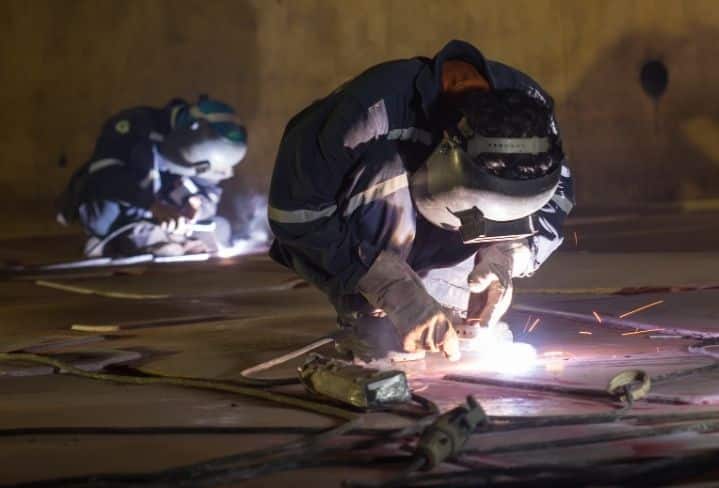 ---
HOW TO APPLY EONCOAT Weldable COATING?
Grit Blast Carbon Steel to NACE 3 / SSPC-SP 6

Pressure wash to remove any grit or debris.

Use a Dual Component Pump or equivalent that sprays a 1:1 ratio.

Spray EonCoat weldable to a thickness of 50 mils.

Wait 15 minutes.

Weld as needed.
EonCoat weldable is an amazing product. Contact us if you have questions. If you think it is too good to be true you are not alone. Request a Sample you can weld for yourself.