EonCoat CUI (Corrosion Under Insulation) Coating
Prevent Corrosion Permanently
EonCoat's two layers of protection work together to prevent corrosion at the molecular level.
Environmentally Friendly Corrosion Protection
EonCoat CUI Coating is water-based, inorganic, and has NO VOCs, NO HAPs, no toxins, and no odor.
Industry Leading 30-year Warranty
We are confident our product will work. Therefore, we guarantee no rust on your steel for 30 years!
"The worst sale we could ever make is one that doesn't meet the customer's needs."
Tony Collins
Founder and Chief Executive Officer of EonCoat, LLC
The Permanent Corrosion Protection Coating for Corrosion Under Insulation
EonCoat's CUI (corrosion under insulation) Coating works just like our EonCoat Corrosion Protection Coating by alloying the carbon steel after one application lays down both layers of protection. This chemically bonded phosphate ceramic coating is rated from -256°F to 842°F (-160°C to 450°C) and performs exceptionally well under insulation where moisture can easily creep in and create corrosion. While EonCoatCUI is applied at atmospheric conditions, it does an amazing job handling extreme temperatures of carbon steel assets under insulation.
Other Benefits and Recommendations
Learn More About Our Technology
Chevron Report on CUI | EonCoat CUI vs. Polymeric CUI | Industries Served | SDS & Tech Sheets
Are you ready to purchase EonCoat CUI (Corrosion Under Insulation) Coating?
What types of carbon steel assets should you protect using our EonCoat CUI Coating?
Our team created EonCoat's CUI (Corrosion Under Insulation) Coating after an unrelenting global demand for a corrosion prevention coating that can operate in extreme temperature swings under a layer of insulation. EonCoat Corrosion Under Insulation Coating is perfect for insulated pipelines and insulated tanks.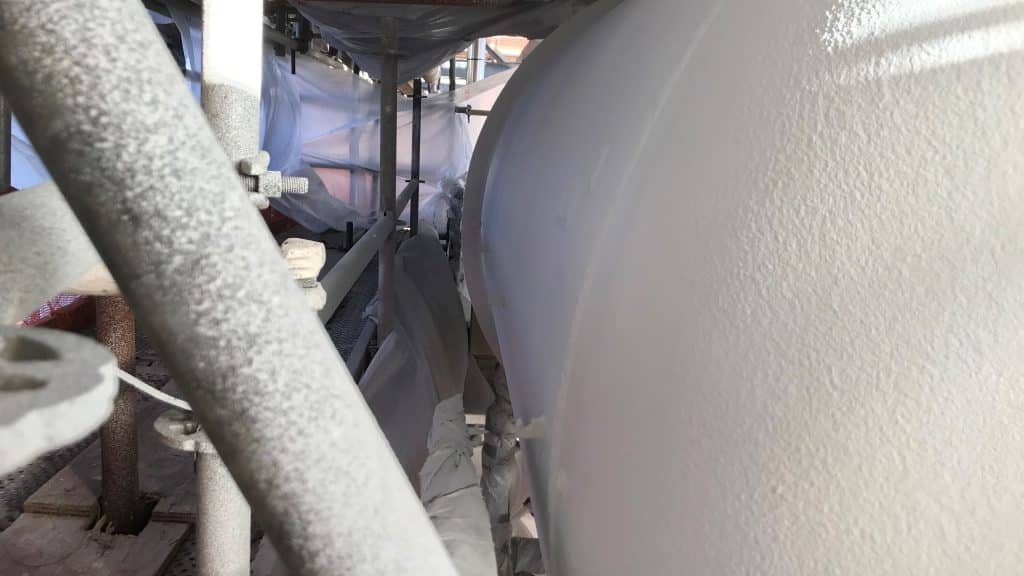 Ideal for Insulated Assets
Insulated Storage Tanks
Insulated Pipelines
Heated Underground Pipelines
Insulated Industrial Equipment
Environmental Benefits of CUI
Can be applied in humid and salt air environments
Coating not affected by residual soluble salt contamination
NO VOCs, NO HAPs, no toxins, and no odor
One coat system with a 15-minute cure time
Are you ready to purchase EonCoat CUI (Corrosion Under Insulation) Coating?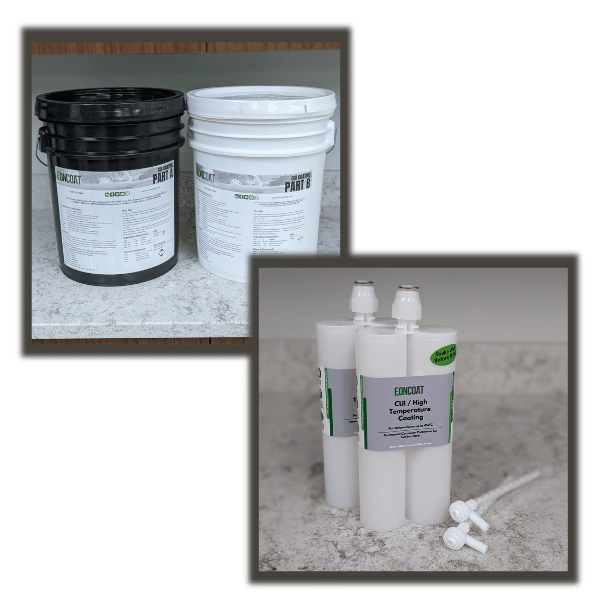 Large or small, we coat them all!
How can you purchase EonCoat CUI Coating?
EonCoat CUI Coating is available for purchase in two forms. For smaller jobs, touchups, trials, and demonstrations, you can purchase prefilled 600 mL cartridges that work seamlessly with the dual-component cartridge spray gun. For larger jobs, you can purchase EonCoat CUI Coating as a kit of 9 gallons – that's 4.5 gallons of Part A (acid) and 4.5 gallons of Part B (base).
From a test run to full-scale coating projects, we will help you succeed.
How Can EonCoat CUI Coating be Applied?
We designed the EonCoat CUI Coating to have the same straightforward application methods as our flagship product. Owners and managers with large, insulated assets typically opt for the high-pressure plural pump for large-scale jobs. However, the dual-component cartridge spray gun is a tremendous method to trial EonCoat CUI or touch up a larger job.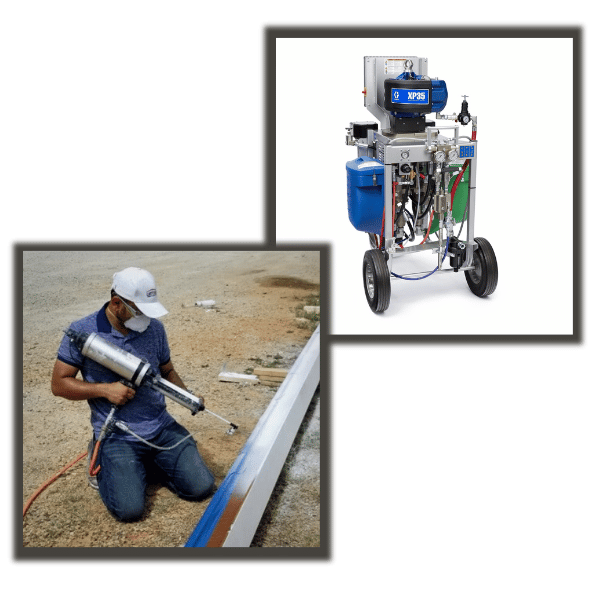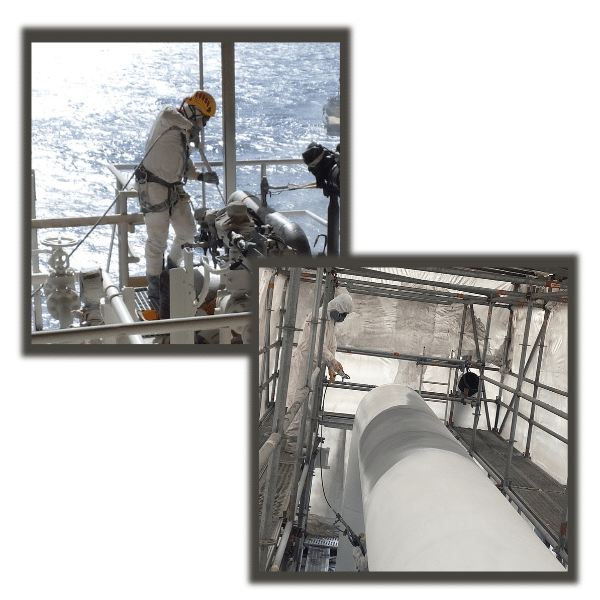 Offshore and onshore – let's talk!
What industries benefit from using our CUI Coating?
A wide variety of industries utilize EonCoat's CUI Coating for their corrosion prevention projects. With a broad temperature range of -256°F through 842°F (-160°C through 450°C), this coating can handle rapid temperature swings while preventing the hard-to-see corrosion that is common under insulation. That makes owners and managers of insulated pipelines, aboveground storage tanks, and other insulated assets some of our biggest fans.
Let's eliminate corrosion together!
Are you ready to purchase EonCoat CUI Corrosion Protection Coating?
EonCoat makes it simple for you to start that insulated asset corrosion protection project. Click the Request a Quote button below and start by answering a few quick questions. We typically respond within one business day. A Corrosion Expert will be with you from day one through project completion (and beyond).
Do you need help determining if EonCoat's Corrosion Under Insulation Coating is the best option for your carbon steel asset?
Speak with a Corrosion Expert today!