Can We Predict a Recession?
The economy – especially recessions – is like the weather. We know we'll have some, but it's difficult to predict precisely. I'll draw the relationship to what we in the Southeastern United States know all too well – hurricanes.
In the graphic below are the predictions for Hurricane Dorian in 2019. Economic downturns and recessions are much like the spaghetti plots in the image below. We know that we are heading into a recession. What we don't have yet are the specifics for:
how long,
how deep, and
how pervasive it will be.
---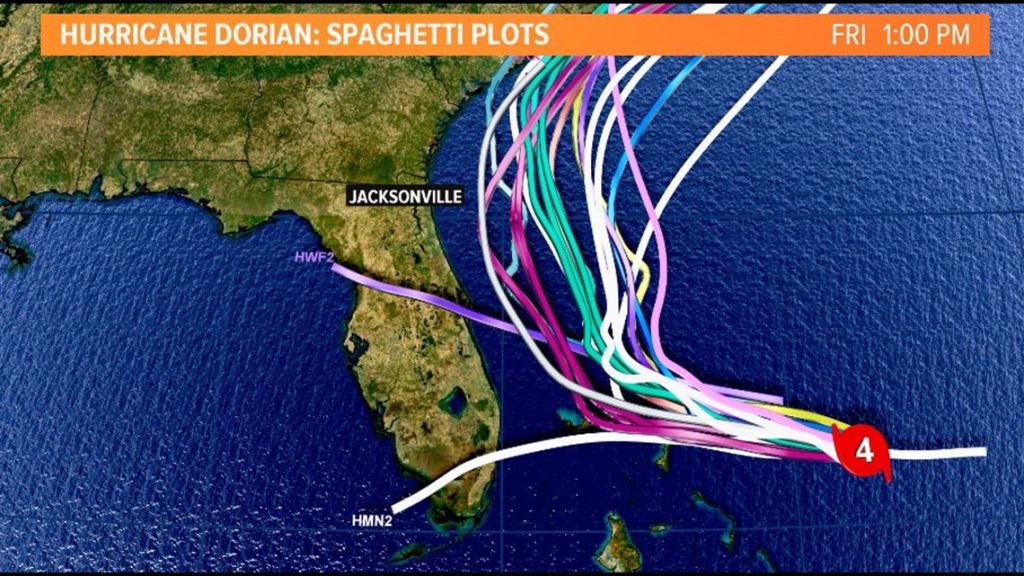 Image Extracted First Coast News
---
What is the Current Definition of Recession?
Let's spend some time learning and preparing our businesses and industries to survive and possibly even thrive through a recession. When we stopped to define recession, we found out the definition has changed since we were in Econ 101. Previously, a recession was described as "two consecutive quarters of economic decline, as reflected by gross domestic product (GDP) in conjunction with monthly indicators such as a rise in unemployment."
However, the National Bureau of Economic Research, the folks in the US who would officially declare a recession, have updated its definition. The NBER currently defines a recession as "a significant decline in economic activity spread across the economy, lasting more than a few months, normally visible in real GDP, real income, employment, industrial production, and wholesale-retail sales."
What is a Recession Proof Business?
What, then, is the definition of recession-proof, and how can EonCoat contribute to your company becoming recession-proof, or at least cost-effective and recession-resistant? Recession proof means an "asset, company, or industry is believed to be economically resistant to the effects of a recession." In providing permanent corrosion protection, EonCoat is here to help your company's bottom line – which leads to your company's continued success as we weather the recession. 
How Does Return to Service for Your Asset Impact Your Bottom Line?
When the discussion starts about the possibility of putting a new protective coating on a carbon steel asset, an aboveground bulk storage tank, for this example, most people think about costs relative to the cost of materials and labor hours. However, the well-seasoned stockholder, executive, or manager will realize that the most significant expense of replacing the protective coating is taking the carbon steel asset out of service and keeping it out of service. Let's take a moment to do some math using real-world examples of costs associated with having an asset out of service.
---
Asset Out of Service Costs for A Three-Coat System
Per day cost of asset out of service (conservative estimate):                   $6,000
Total Days out of Service for a three-coat system:                                              60
Cost Before Labor, Coating, and Equipment:                                          $360,000
Asset Out of Service Costs for Eoncoat
Per day cost of asset out of service (conservative estimate):                  $6,000
Total days out of service for EonCoat application:                                              10
Cost Before Labor, Coating, and Equipment:                                           $60,000
Cost Savings with EonCoat before labor, coating, and equipment:  $300,000
When your finance folks are crunching numbers to prevent a RIF (reduction in force), while maintaining stockholder dividends, a $300,000 cost savings per asset makes a significant difference. It could be the difference between surviving a recession or being a company wishing they had made better choices.
---
How Does Long-Term Reliability Help My Company Become Recession Proof?
As managers, executives, and stockholders who authorize the purchase of carbon steel assets, you make those decisions with a specific lifespan and maintenance cycle in mind. With an eye toward creating a recession-proof or recession-resistant business model, an asset's maintenance cycle and long-term reliability can have real-time cash flow significance.
Let's examine the math of corrosion prevention with an EonCoat customer. EonCoat was selected to protect a new offshore oil platform as it was being assembled. Before EonCoat, this customer reported spending $1 million per month on offshore asset corrosion costs. With the new platform protected by EonCoat, that customer spends less than $1 million per year. That's a minimum savings of $12 million per year.
---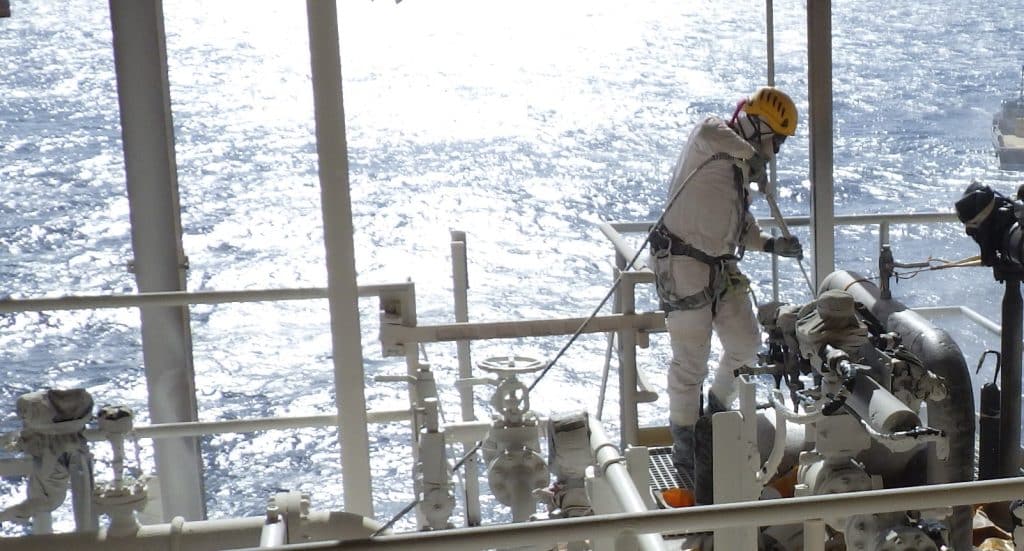 Offshore Platform Being Coated in EonCoat
---
What Else Can Corporations Do to Reduce Expenditures During a Recession?
One of the easiest ways to reduce expenditures during a recession, or any time for that matter, is to reduce how much you will have to spend on legal fees. So, why do we mention that? Because the protective coatings and paint industry need to learn a lesson from big tobacco and asbestos.
We know that VOCs, HAPs, and toxins are in the three-coat paint systems, galvanizing process, and dry coating process. We know the dangers they present to people and the environment. These easily eliminated dangers are the next class action lawsuit while workers continue to become ill or die because of workplace exposures.
VOCs Are the Next Big-Industry Class Action Lawsuits
We must eliminate the 12 million tons of VOCs, HAPs, and toxins released into the air, especially in the workplace. We've written previous blog articles about the dangers and the high-dollar lawsuits that continue to mount.
This industry will have no defense when our employees realize we knew about the dangers and did nothing to prevent the harm, illness, and eventual deaths. Instead, companies will pay millions in attorney fees and insurance claims. You can easily use that money, for a better long-term purpose, especially during a recession.
We engineered EonCoat to be safe! Our use of plural pumps eliminates VOCs, HAPs, and toxins. In addition, because EonCoat is two layers of protection spray applied at a 1:1 ratio, we keep the two parts separate until they need to meet.
---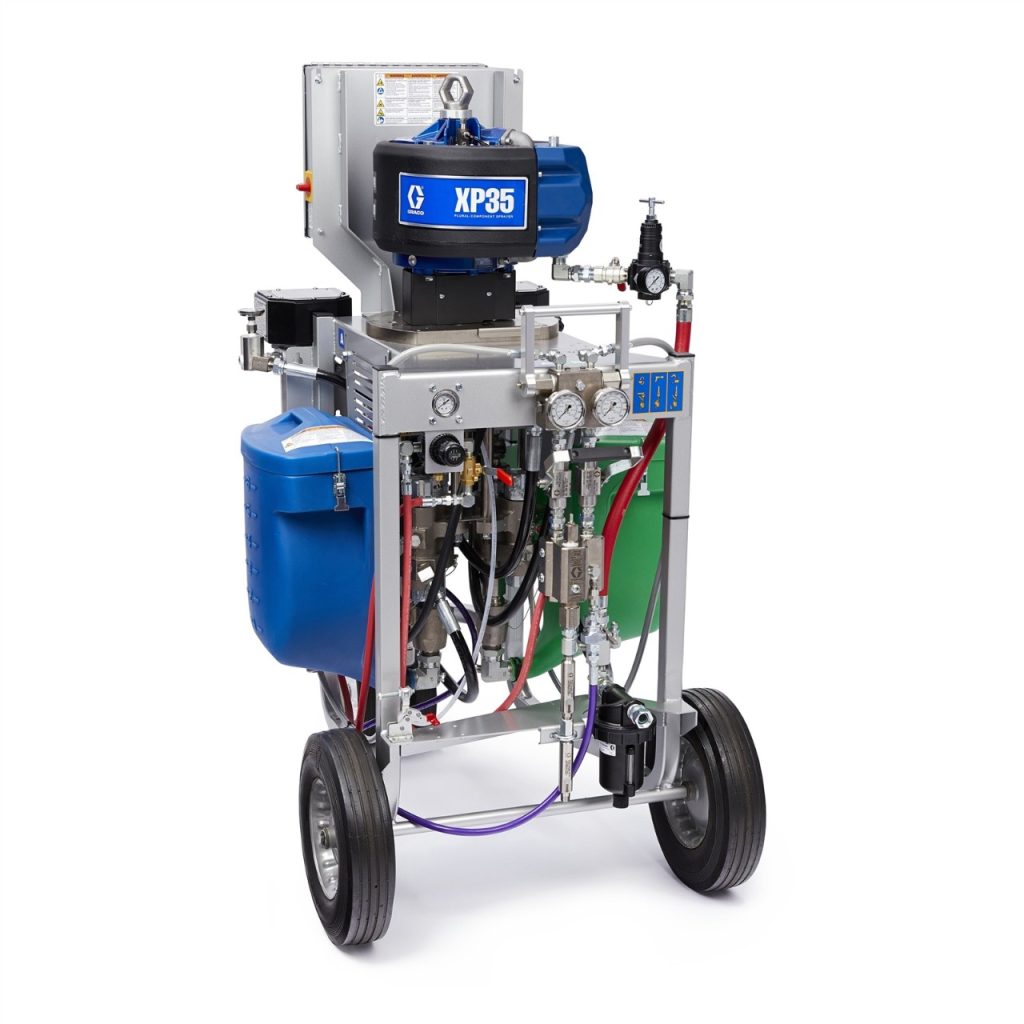 Graco XP35 High-Pressure Plural Pump
---
What's The Next Best Step to Make a Business Recession Proof?
So, what can you do in the next 30 days to help your company succeed during this current recession?
Engage your shareholders and stakeholders to prioritize corrosion prevention strategies for the short-term and long-term.
Utilize your skilled workforce – your single greatest asset – to spend their labor hours protecting your carbon steel assets with EonCoat. Doing so will eliminate excessive future expenditures.
Eliminate VOCs, HAPs, and toxins – and reduce your legal and insurance costs.
Hang in there and remember – just like that hurricane we talked about at the beginning – no one has any definite answers for this recession's length, depth, or pervasiveness. Better times will eventually show up on the horizon.
Are you ready to learn more about EonCoat? Sign up for our Free EonCoat E-book. If you have questions about how we can help your company or customers save money, feel free to reach out using our Contact form below.