Thanks to its long-lasting carbon steel protection, EonCoat has found widespread use across many industries — but some success stories still stand out.
Three companies recently shared with us their experience of using our proprietary formula. Read on to discover just how cost-conscious, environmentally sound, and effective EonCoat is when it's put to the test.
---
---
Merck Pharmaceuticals
The demands of Merck Pharmaceutical's production schedule require all production facilities to be fully operational and powered at all times. One part of assuring plenty of backup power includes Merck's use of large tanks filled with diesel fuel to run their generators.
When the tanks in Merck's plant in Wilson, North Carolina began to show signs of corrosion, Merck initially used a traditional system of inorganic zinc, epoxy, and urethane to coat these fuel tanks. But the downtime to apply risked production each time the tanks needed repainting.
To reduce downtime initially and eliminate further outages Merck turned to EonCoat for re-coating their storage tanks. They saw exceedingly positive results; what typically took two weeks to apply was shortened to only five days!
Because the prep was less time-consuming the flash rust did not need to be removed and the topcoat could be applied without waiting for EonCoat CR to dry. What's more, this corrosion-resistant solution provides permanent protection, so there will be no further outages for future reapplications.
Consumers Energy
By providing electric and natural gas to 65% of Michigan's population, including all 68 counties in the Lower Peninsula, Consumers Energy has become one of the nation's largest combination utilities providers.
Their location in the Snowbelt means that the salt and chloride used to remove ice and snow from Michigan's roads exacerbates the issue of corrosion inside Consumers Energy's industrial plants.
In lieu of short-lived, mechanically bonded coatings, they turned to EonCoat. Although they only needed to use EonCoat as a primer, the Consumers Energy team notes that EonCoat serves well as an independent anti-corrosion coating without any additional topcoats or primers.
"We're aiming to extend the usable lifespan of our equipment while lowering operation and maintenance and acquisition costs with EonCoat as a corrosion protector," says Kyle Jones, Fleet Regulator and Technical Manager at Consumers Energy. "If we're more effective and cost-efficient, ultimately our customers benefit."
Joe Waldron, Owner of Ultimate Finish, a Grand Rapids, Michigan-based paint contractor that works with Consumers Energy, adds, "Unlike traditional spray coatings that release solvents, with EonCoat there's no odor and no need for a spray booth or spray mask." This boon to environmental safety is important to Consumers Energy, which has been awarded five Michigan Clean Corporate Citizen awards.
DFW Tank Cleaning
When tanker trucks and railcars transport their thousands of chemicals, petroleum products, and other corrosive materials every day, they need their tanks cleaned quickly and efficiently to return to the road and rail. DFW Tank Cleaning out of Dallas-Fort Worth specializes in cleaning these tanks of waste products and utilizes flush tanks to hold the wastewater from the first round of cleaning.
These flush tanks, typically made of carbon steel, are prone to corrosion due to the cornucopia of residual chemicals, including saltwater brine, caustic soda, and a variety of acids, that they hold on a regular basis. Wanting to extend the life of his flush tanks, Facility Manager Joe Svehlak turned to EonCoat.
"Our corrosion protection for our 10,000-gallon flush tanks has to be particularly rugged," said Svehlak. "The corrosion protection also has to withstand the high-temperature, high-pressure water we often work with."
EonCoat's unique ceramic layer resists not only the corrosive elements in exactly this environment, but also fire, water, chemicals, temperatures up to 400 degrees Fahrenheit, and notably, abrasion. "[S]and, rocks, and even metal shavings can be present from the waste trailers we service," says Svehlak. Even the smallest gouges can leave space for oxygen and moisture to amplify the corroding process.
Ultimately, Svehlak sees the long-term benefits from EonCoat's high levels of protection. "EonCoat has stood up really well […] I believe it will double the life of our tanks while significantly lowering maintenance costs and downtime. Tanker truck and rail operations can benefit from [EonCoat's] reliability."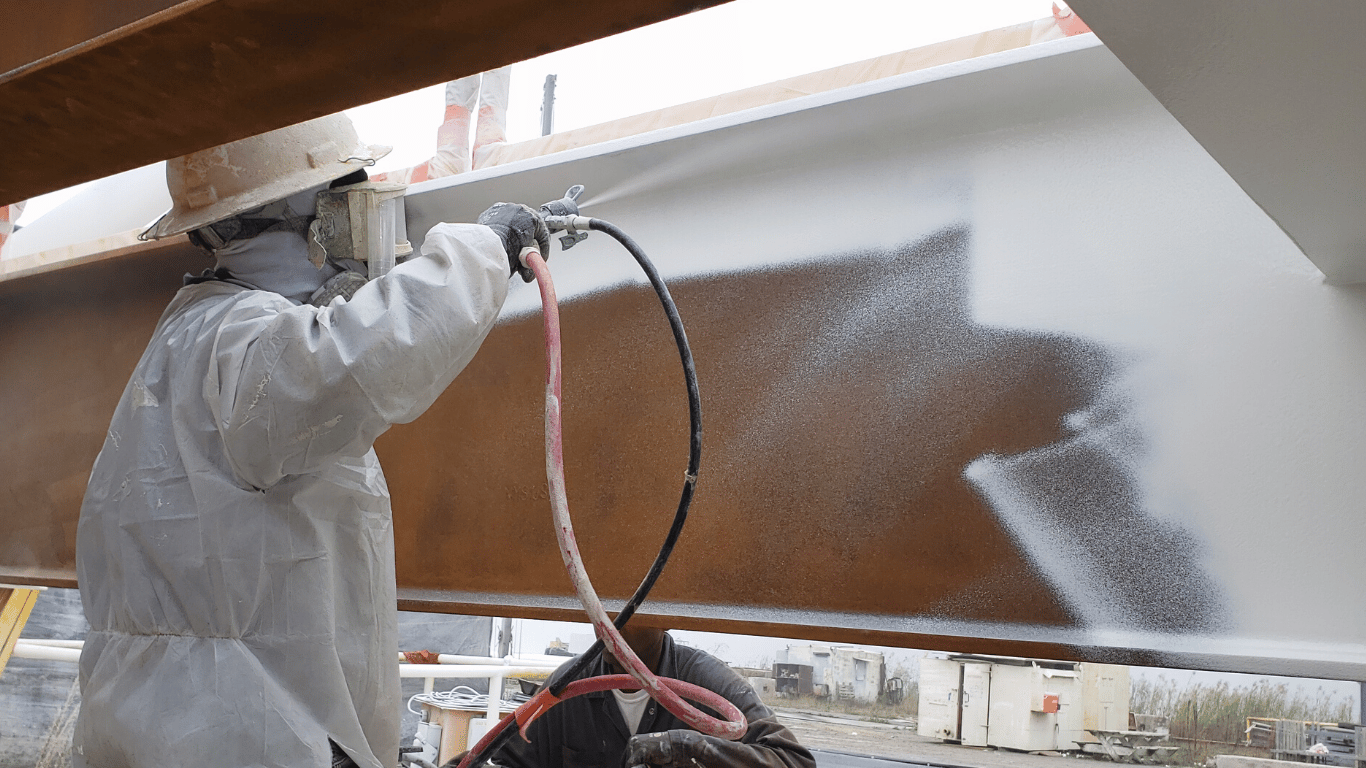 Ready to Learn More About EonCoat?