What is your professional background?
Since I was 13 years old I've been in the construction business across the East Coast. I've worked in residential/commercial construction and the construction supply business my entire working career. I've done everything from swinging a hammer to designing engineered floors and roofs with engineered wood products.
Well, the cat is out of the bag, we know you are about to turn 54 – so what has kept you in the business for almost 40 years?
I love it. All of it. I've been involved in all facets from material supply to residential, commercial, and industrial to concrete business. I ran a Pre-cast architectural operation for a little while in South Carolina.
Where are you from originally?
I was born and reared in Massachusetts but I was raised in South Carolina. My family moved south in 1964.
How and when did you end up at EonCoat?
I've been here since the conception of the company in early 2007. I started with Tony (Collins, CEO of EonCoat) at his previous company and moved with him over here. When we discovered the capabilities of EonCoat we put the skids on everything else and hit the ground running trying to produce EonCoat for the masses. We were using the base Ceramicrete formula for infrastructure and construction work and we wanted to coat the homes we were building with our own product. In working with it, mixing it, and trying different formulations we found out that we had stumbled upon something big. The equipment we were using to mix it with still looked brand new and had no rust the next day. Most construction equipment, even if you clean it in the afternoon and it is free of rust the next day you can come in and it's completely rusted. But no matter what we mixed this with – nothing rusted. Then the light came on and we dropped everything.
As you began to develop what is now known as EonCoat – who was part of that initial process?
Dr. Arun Wagh, Tony, myself, and a few other labor hands down in Florida in early 2007. In June of 2008, Tony decided that we should shut the Florida operation down and move up to a facility in North Carolina and focus just on R&D. We've been here ever since and the product has continued to evolve and get better.
Has your position evolved since you were brought on board and what does your current position, Vice President of Product Development, entail?
It has somewhat. I was working with one of the engineers on design and layout initially in Florida and took on a project manager position down there that moved up to North Carolina. I was overseeing operations at EonCoat headquarters but now I focus on showcasing the product and showing contractors how to use it. When I'm not on the road I focus on making any improvements I can offer to help the evolution and try to come up with new ideas and product uses.
I really enjoy working with the customers and showing them our products because it creates a more intimate relationship with their situation or needs/uses of the product. If they have any questions once I leave their job site I know what I've shown them and I Have a better understanding how to answer their questions.
What do you enjoy doing in your free time?
Being from Massachusetts I'm a big Red Sox fan. I even have a New York Yankees soft cooler so I can kick it around when needed. J I love to play golf and fish, but we are so busy developing the EonCoat products my golfing and fishing has gone down drastically since I moved to North Carolina. So I guess I would say that when I do get a few free minutes – I like to sleep and dream of fishing in a pond on a golf course somewhere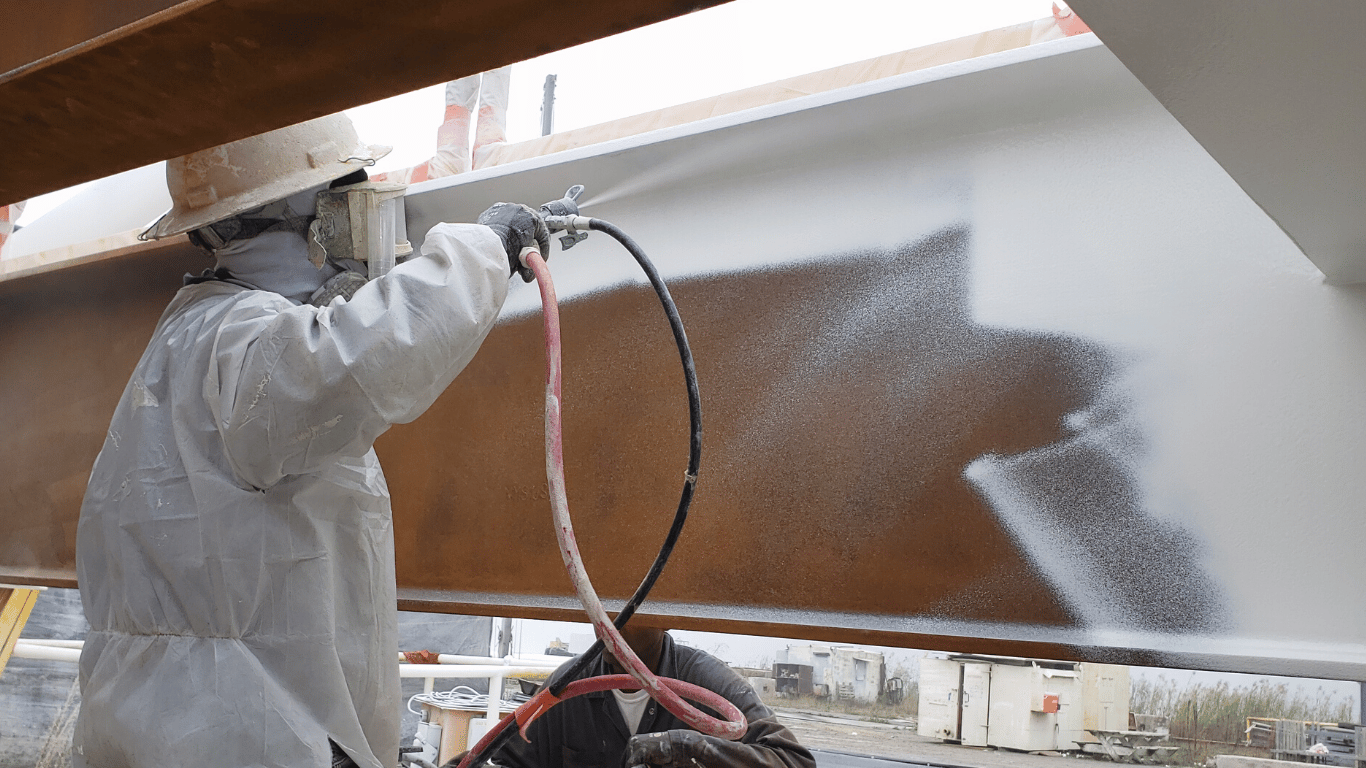 Ready to Learn More About EonCoat?