In This Week's Blog – Traveling to NOLA to Coat Rusty Pylons
It's that day of the week – Blog Post Friday! For those of you whom I haven't already met, my name is Carlos DeOro. I have the honor of serving as the Operations Manager at EonCoat's corporate office and manufacturing facility here in Fuquay-Varina, North Carolina. I'm taking over the blog this week while Tony Collins, our CEO, is onsite in India providing ongoing technical support for an application process. 
---
---
It's All About The Customer
I want to share a few details about my recent trip to New Orleans, Louisiana. I was fortunate enough to travel to this beautiful and historic location on business to provide technical support for a field trial of EonCoat Corrosion Protection. I had never envisioned myself standing under a pier in the salty Gulf Coast applying EonCoat – but you go where and when the customer needs you. After what felt like a long, cold winter in North Carolina, it was so nice to be standing outside, smelling the salt air in 65° weather with a relative humidity of about 95%.
Our customer's goal was to clean and protect their carbon steel pylons that support the pier. Let me help you see this clearly – the pier is part of one of the many docks in New Orleans. If you're even remotely in this industry, you know immediately what problem our customer was facing. The saltwater was eating away at the carbon steel pylons and the prior "protective coating." 
---
---
Meeting New Friends and Partners
One of the exciting parts of this application was partnering with S&S Commercial. This locally owned company out of Slidell, Louisiana, handled the removal and containment of the asbestos wraps that had been used previously to protect the carbon steel. Using a state-of-the-art product called Capsure Dissolve for the removal and containment, there was no environmental or exposure concern for the asbestos. 
The successful asbestos removal signaled the beginning process for EonCoat. Workers scraped away any residue, and pylons were power washed at 3000 PSI. After a brief time, allowing the carbon steel to air dry, EonCoat was applied directly to the clean carbon steel. The application itself didn't take long at all. One benefit of EonCoat is that if there is a problem with the application, the product will indicate this immediately. We were able to see that there were no issues with disbondment. With an easy measurement, we could all see that I had applied the correct 40 mil (1000 micron) thickness, to meet my customer's needs. 
---
---
Because EonCoat only requires 15 minutes to cure, I enjoyed a brief lunch – knowing I would finish this job the same day. While EonCoat permanently protects the carbon steel from corrosion, high-density polyethylene (HDPE) with a 30 mil thickness was wrapped around the pylon with EonCoat. The HDPE Sheets will keep the EonCoat from erosion caused by the constant flow of the saltwater at an ocean pier.
---
---
I Love My Job
The customer was amazed at the easy application process. They had to come and touch it for themselves to test the cure time of 15 minutes. As both a Certified EonCoat Applicator and the Operations Manager, I got personal satisfaction from sharing the benefits and science of EonCoat. I was able to enjoy a beautiful day of application, introduce new people and a new industry to our product, and see a job well done.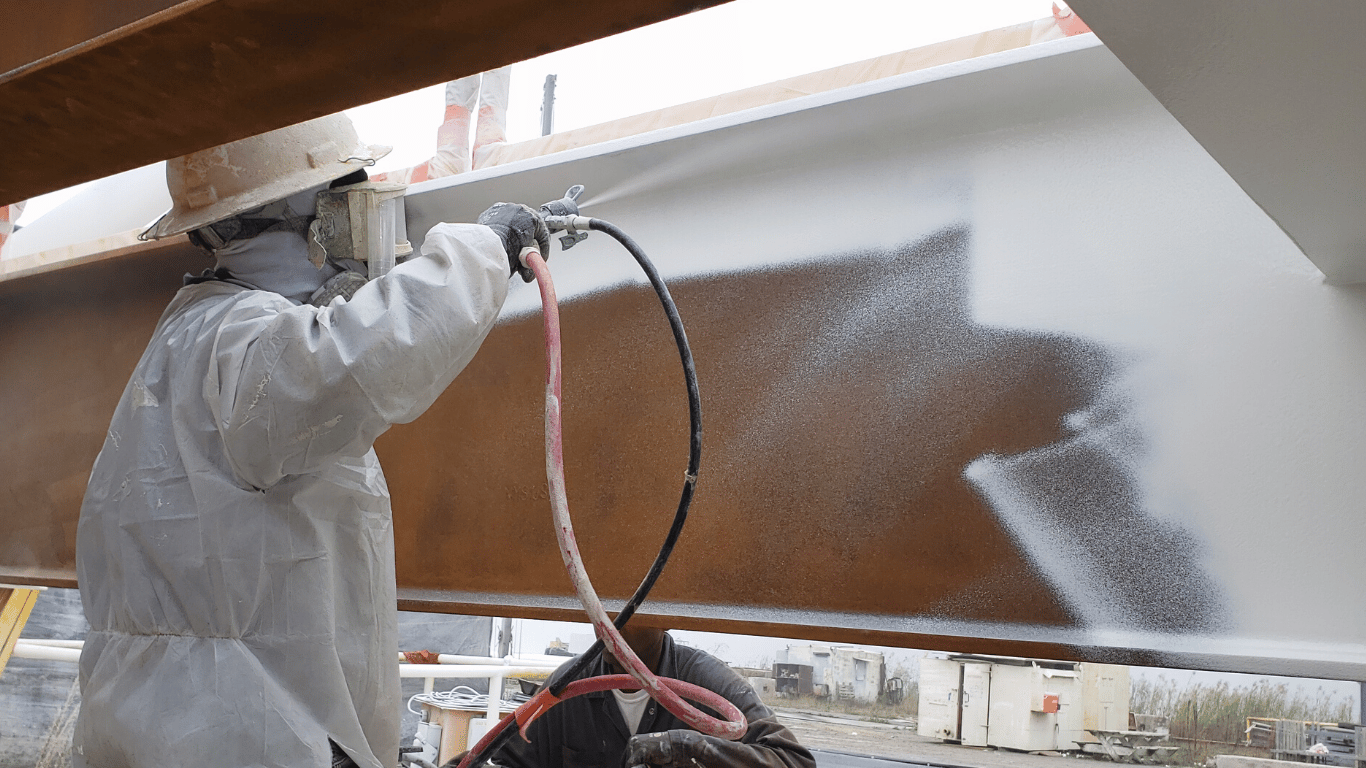 Ready to Learn More About EonCoat?