Request an EonCoat Sample Panel for Testing
Let us send you a sample panel protected with EonCoat.
Any technology that is the first of its kind usually seems too good to be true. At EonCoat, we understand this. That is why we offer sample panel kits. Basically, we will send you 1 or 2 metal plates coated with the EonCoat of your choice. This way, you can test it yourself and make sure it fits your needs.
Some of our current customers grabbed some of these plates and simply put them on top of a storage tank structure and compared the results to their current coating system.
If you want some samples so you can test them for your application, simply fill out the form. One of our team members will contact you for your mailing address.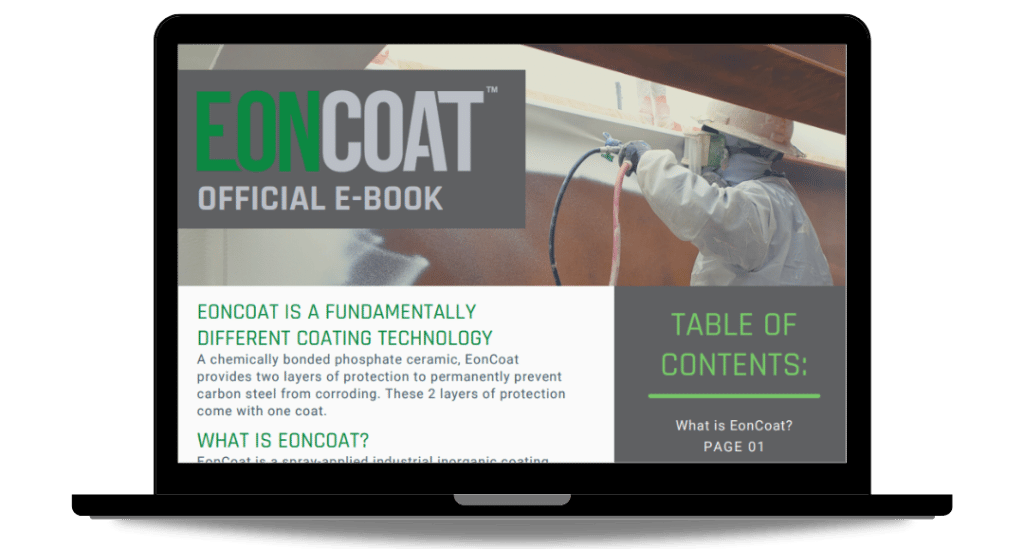 Download our Free E-Book and Crash Course!
Do you want to become an expert on all things EonCoat? Download our Free E-Book and Crash Course to learn how EonCoat will save you time and money while permanently protecting your carbon steel assets from corrosion. You will receive one email daily over the course of five days, making it easy to learn at your own pace.
In this Free E-Book and Crash Course, you'll learn:
How EonCoat works.
How safe is EonCoat?
What are the cost benefits of Eoncoat?
Who is currently using EonCoat?
How is EonCoat Applied?
Are you ready to speak with a Corrosion Expert?
Get in touch!